Welcome to Vacation Care YLV!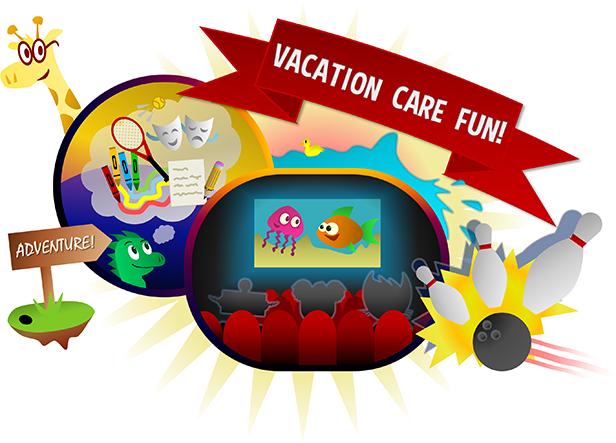 Anyone can enrol and join the fun!
With picnics, group games, excursions to the movies, laser tag, bowling, trips to the zoo, arts & crafts, cooking, themed costume / dress up days and many more activities; your child's holiday will be filled with excitement, fun and new experiences!
Please Note: Your child needs to be enrolled before you can create or update a booking.
If you haven't enrolled your child yet please Click Here to enrol.
Find a Vacation Care Program
For schedules and printable booking forms please scroll up/down through the list below.

Please Note: All bookings made during the Vacation Care Period will be consider a casual booking
If you choose to print the booking form, upon completing the form please pick from one of the following options:
Hand it in to your OSHC coordinator

Email it to:

admin@ylv.com.au

Fax it to:

(03) 9848 8156
If you have any questions regarding bookings please don't hesitate to Contact Us
Standard Daily Fee from $50*
Save on fees with the Child Care Subsidy!
After rebates your fees could potentially be as low as
$2 per day
(Extra costs may apply for excursions and incursions)
*Fees vary from program to program, check our Fees page for more info